Bushwhack at Gator Pond
The SASS LA State Wild Bunch Action Shooting
Championship and Open* Match
The Deadwood Marshals, in conjunction with the Up the Creek Gang of Lake Charles, Jackson Hole Regulators of Quitman, and Bayou Bounty Hunters of Amite are hosting the 2018 State Championship Wild Bunch Match with an Open Category.

The match entry/registration form is below in both Word and PDF formats. We will offer 10 stages, great lunches, and lots of awards. A specific round count will be provided later; but, as a rule of thumb you should count on 280 pistol, 70 rifle, 60 shotgun for the main match as a minimum. Side matches likewise will be firmed up here later; but, tentatively expect a Texas Star, Rapid reloading of the 1911,

A map to the range and contact information for the hotel is below.

We have plenty of hotels and campgrounds in the near vicinity with a map and listings below. There is a discount available at the Clarion Inn-see the registration document. The Clarion Inn also houses the world famous Mike Anderson's Seafood restaurant. Unfortunately, we don't have facilities for camping on site.

Also, we will be offering an Open Category for those shooters interested in Wild Bunch but may not have the requisite firearms.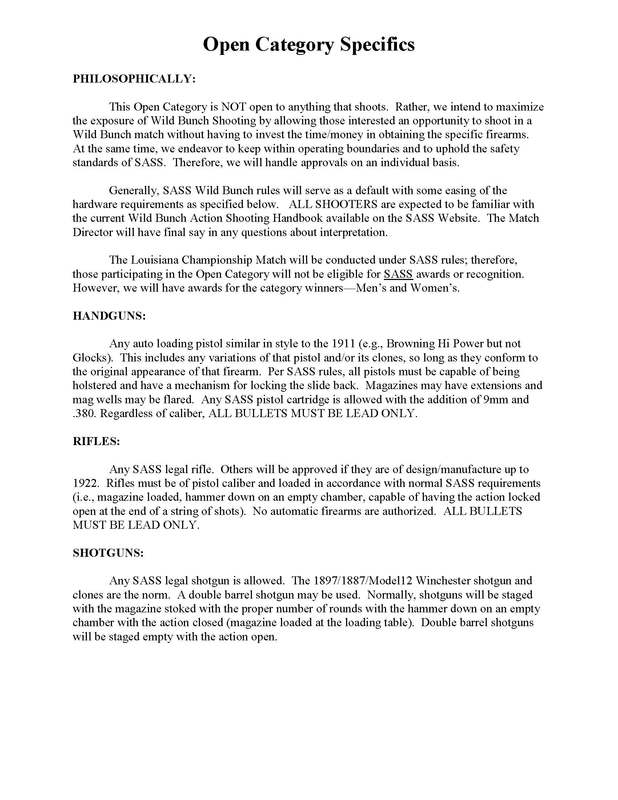 This match will follow the 2018 guidelines for WBAS. I've attached a summary of the rule changes below for quick reference. This summary was posted on the SASS WB wire a while back. I take no credit for this development but thought it was a great tool. Furthermore, this is in no way intended to supersede the rule books as posted on the SASS website. All shooters are expected to be familiar with the most recent rules as of the date of the match.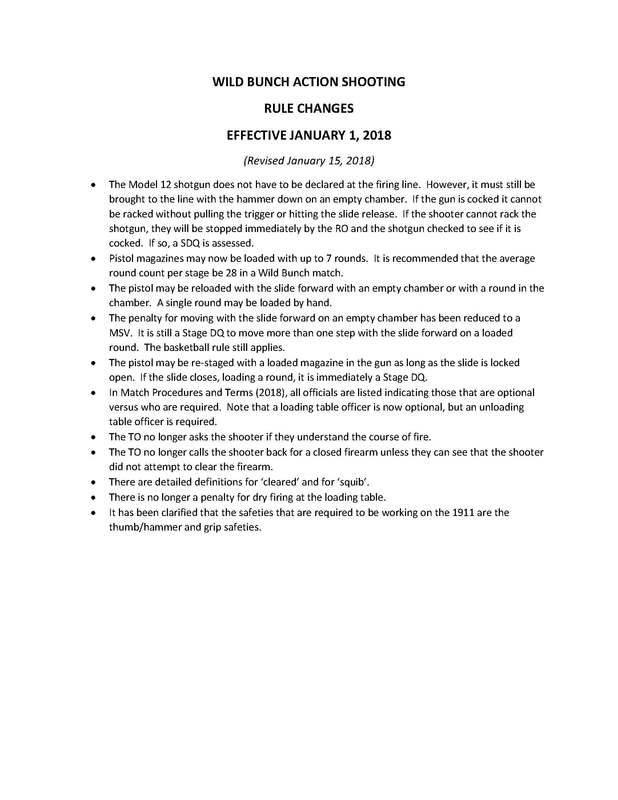 See the "New Shooters" page for detailed directions to the range. ​